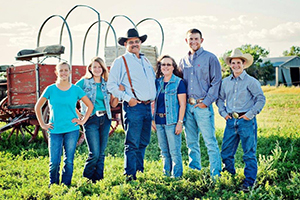 Thank you for visiting the online home of 2 Bar Angus. We are pleased to offer you our very best and hope that you visit our web site often. Please contact us for more information or just to talk Angus cattle. Read  more….
LATEST NEWS AND INFORMATION
 2 Bar/Goode Angus Prime By Design Sale

October 6, 2018, Hereford, Texas
Visit the sale page for more information.
---
2 Bar Angus Selected as a #BrandTheBarn Location for Certified Angus Beef®
---
2 Bar Angus Certified Angus Beef Feature
Certified Angus Beef Conference Video Featuring 2 Bar Angus
2 Bar Angus Featured on Good Company Road Show Documentary
Complete video available now…
2 Bar Angus Featured on Good Company Trailer
View the trailer here or visit this link to view full screen version.

For more information about Good Company Road Show, visit their website.